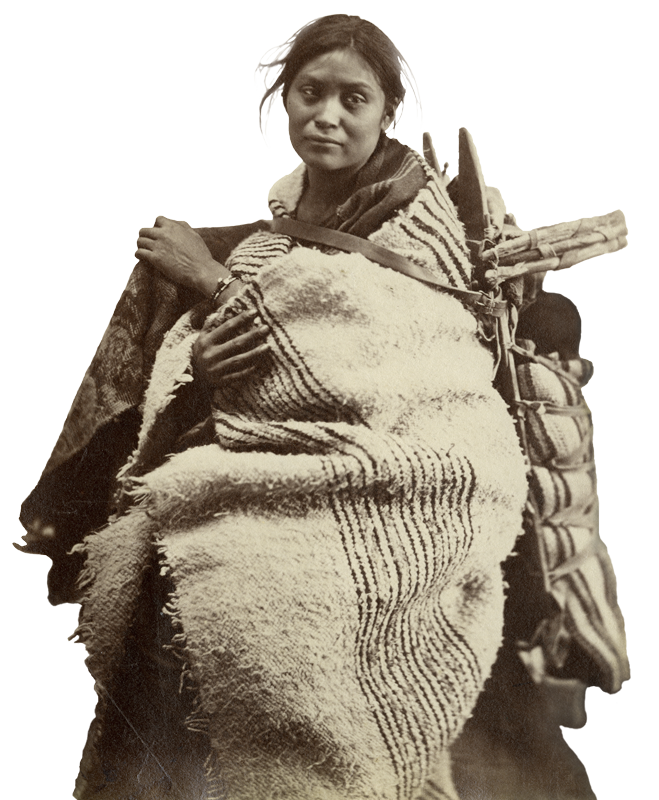 That place at Fort Sumner was what is now called a concentration camp. There was nothing there for us except misery and hunger.
Big Mouth Ndé
Welcome
The necessity of Bosque Redondo Memorial was realized when a group of Navajo youth challenged site administrators, demanding that the "true history" of what happened to their ancestors from 1864-1868 be told. From any perspective, Bosque Redondo Memorial is a meaningful place, but from the perspective of the people whose ancestors suffered there, it is hallowed ground. This website is part of the ongoing effort to tell a more complete history of this time period. We welcome you to explore this history and encourage you to contribute to it. It is time that the truth is told.
Our Mission
The Bosque Redondo Memorial mission is to respectfully interpret the history of the Diné (Navajo) and Ndé (Mescalero Apache) during the United States government's campaign of ethnic persecution in the 1860s.
Learn More
Hwéeldi was a place of dread and fear. That's where they went, not knowing where it was, not knowing what was going to happen to them, and not knowing if they would ever come back to the land.
Virginia Burnham Diné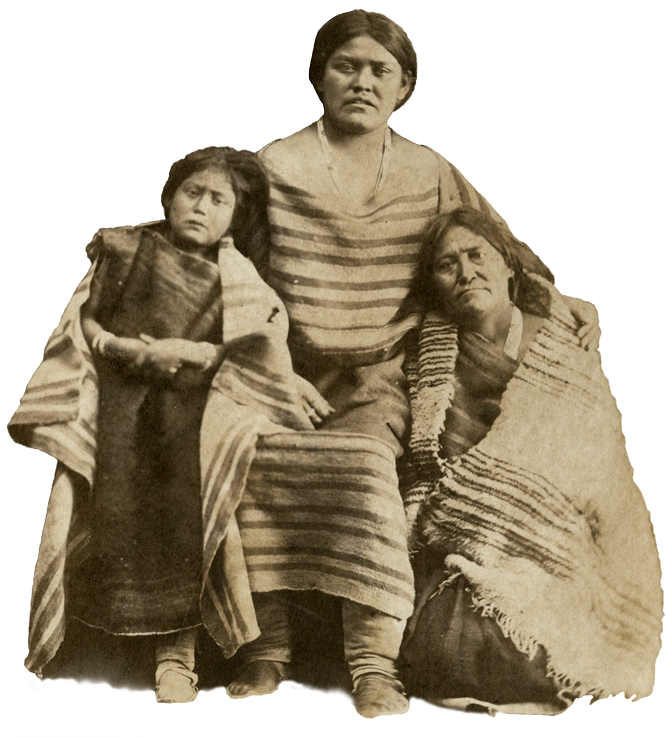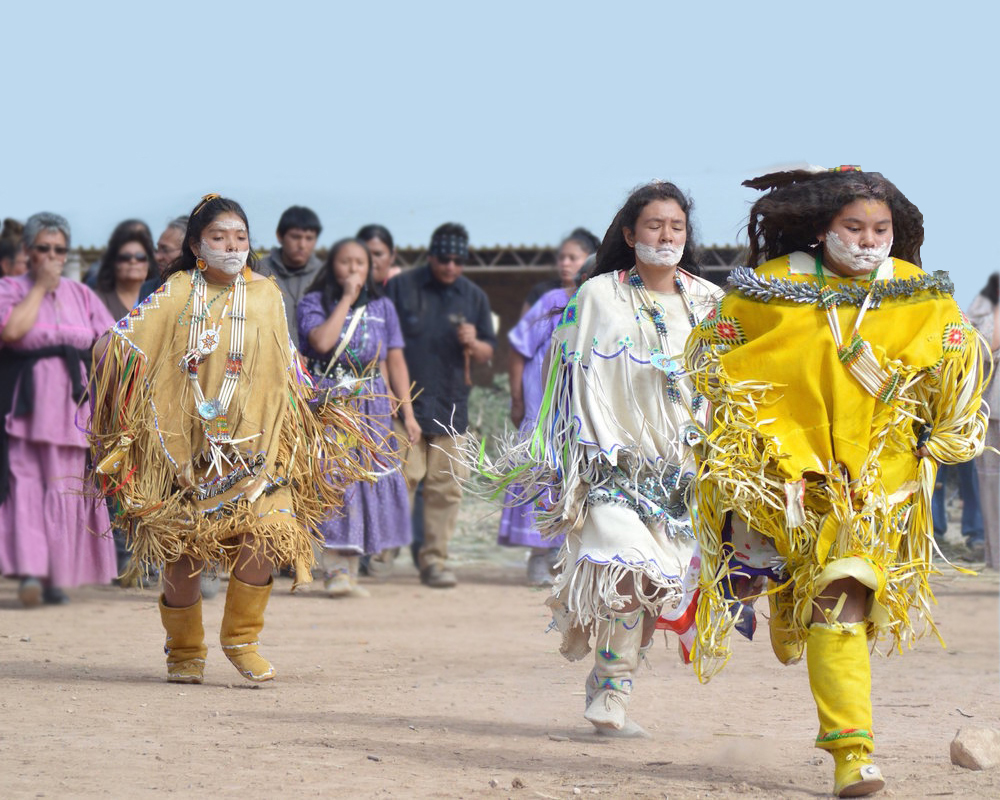 The Ndé puberty rights ceremony, which is performed every Independence Day, is open to the public.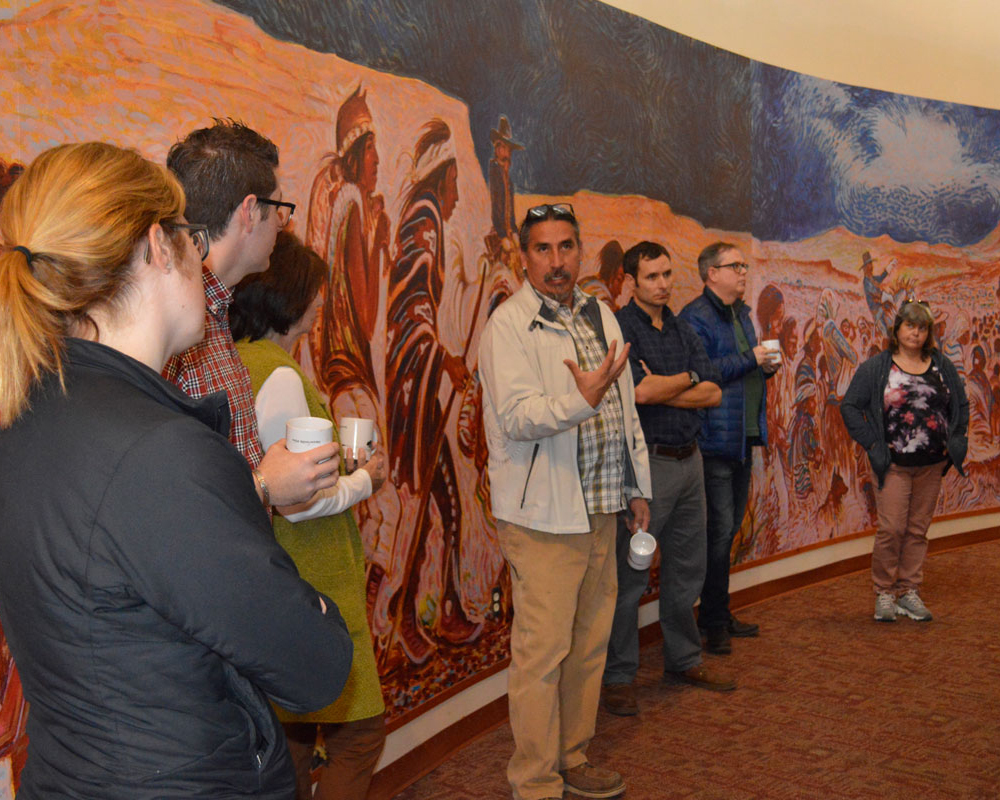 The State New Mexico and its collaborative partners: the Navajo Nation, the Mescalero Apache Tribe, and Historical Research Associates brought the site interpretive plan to life through exhibit design with the assistance of Oregon design firm Bryan Potter Design.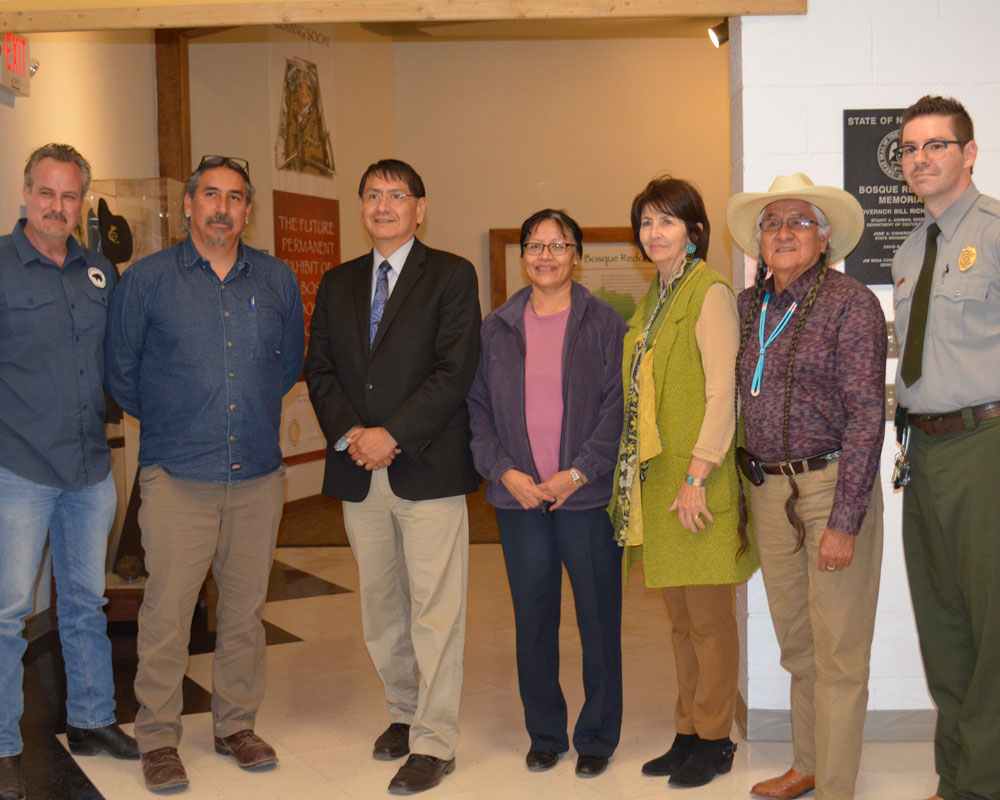 In 2018, Navajo Nation President Jonathan Nez visited the Memorial to share his support for the new exhibition being developed through collaboration.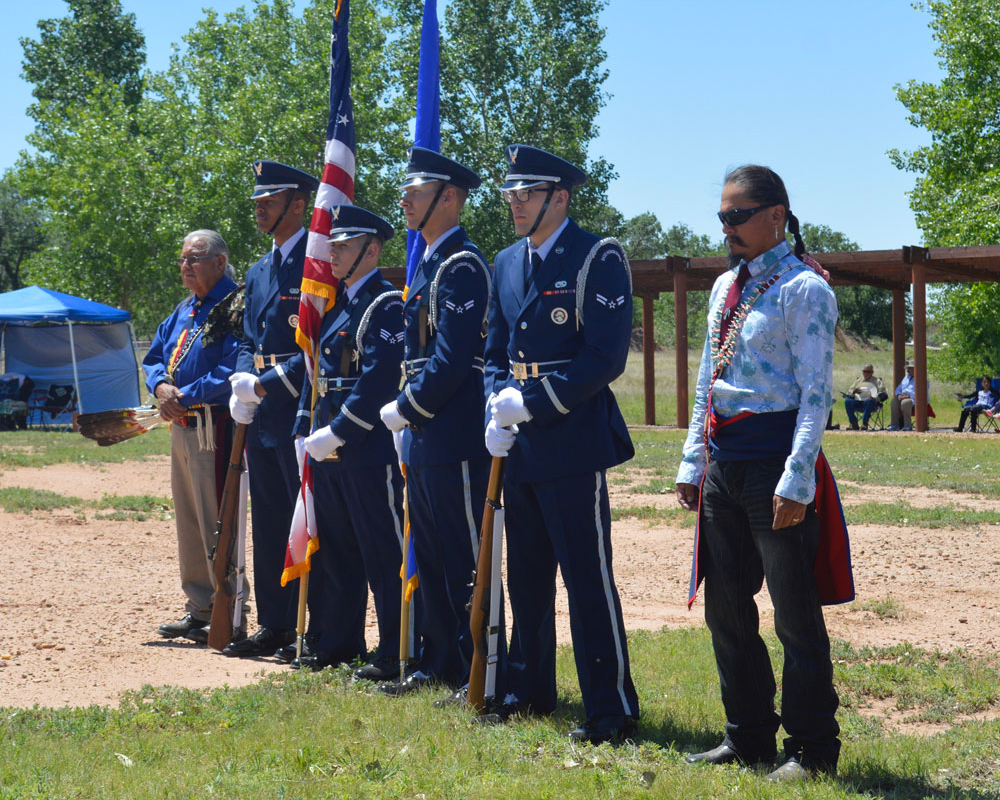 Veterans from Navajo Nation assisted the Canon Air Force Honor Guard with the presentation of the colors during an annual Gourd Dance.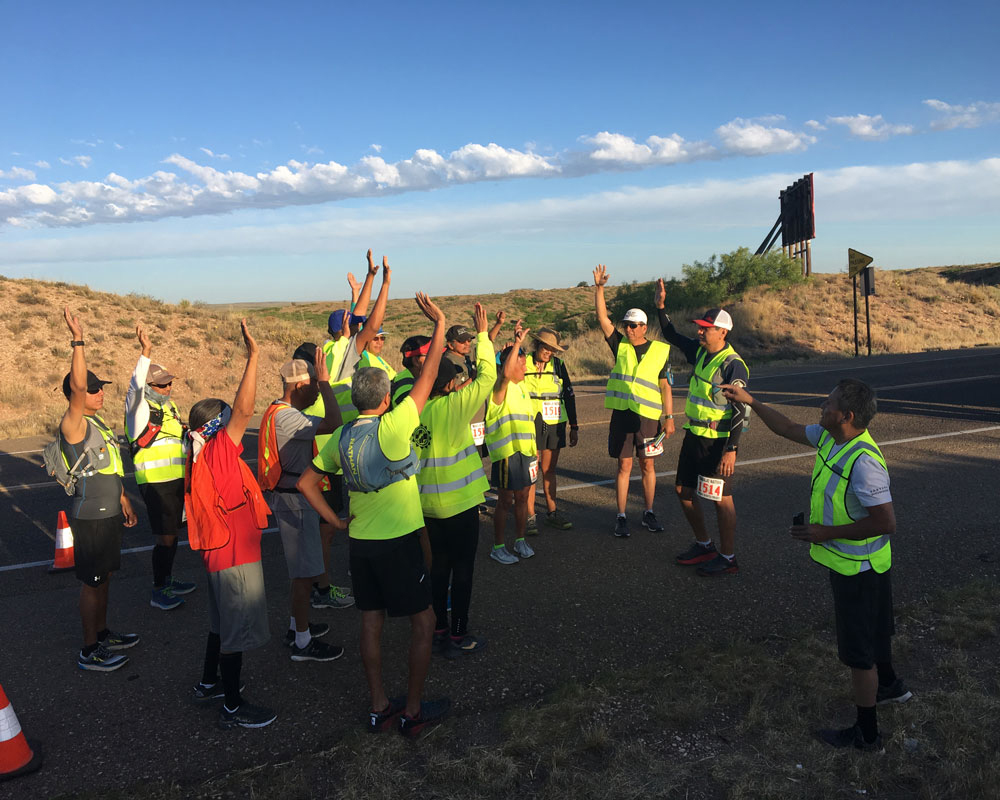 Navajo Nation President Jonathan Nez prepares a group of Diné long distance runners for a 409 mile journey from Fort Sumner to Window Rock to commemorate the Diné return to the homeland and resilience of the people.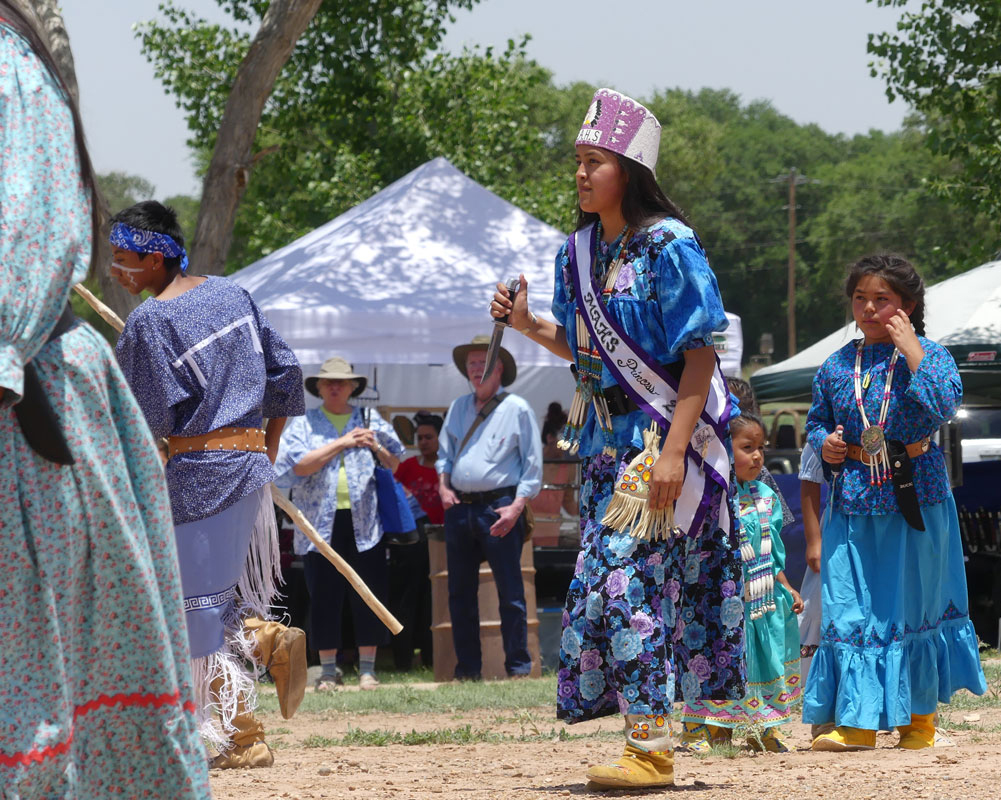 In June 2018, Ndé dancers commemorated the 150th year of the signing of the Diné Treaty of 1868.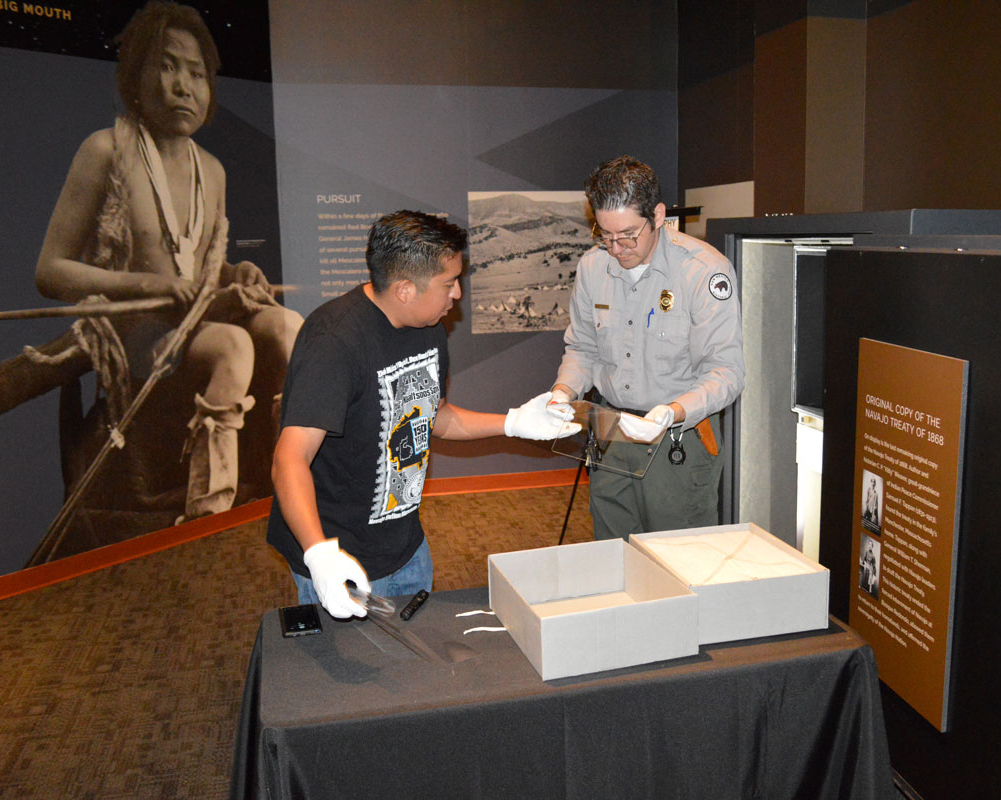 In 2019, the Department of Cultural Affairs assisted with the transfer of one of the only remaining copies of the Diné Treaty of 1868 over to Navajo Nation Museum.
Diné and Ndé Today
Today, the Diné (Navajo) and Ndé (Mescalero Apache) are known worldwide for their resilience, craftsmanship, as well as the beauty of their ancestral homelands. They now proudly teach their history, culture, and languages in their schools, showing an appreciation for past-sacrifices and building towards present-day success.
More about Diné
More about Ndé
Visit the Memorial
From 1863 to 1868, Fort Sumner was the center of the Bosque Redondo Indian Reservation for the Navajo and Mescalero Apache. Join us in learning of and bearing witness to this dark chapter in U.S. history through our museum, outdoor exhibits, and nature trail.
Learn More